ABOUT THE ARTIST
Barbara Kay Herring is a Chicago based artist living in the Lakeview/Wrigleyville area. She received most of her training at the Drawing Workshop (formerly located in the historic Tree Studios), the Palette and Chisel Academy of Fine Arts, as well as participating in independent workshops.
Barbara is currently a member of the Palette and Chisel Academy, a member of the Plein Air Painters Chicago and the Urban Sketchers of Chicago. Barbara paints and sketches on site, as well as in her studio. Working primarily in oils, she also enjoys the versatility of watercolors, ink and cold wax. Her goal is to capture the energy of a site, highlighting light/dark contrast and composition.
Barbara considers herself to be on a lifelong journey of artistic experimentation, learning and growth.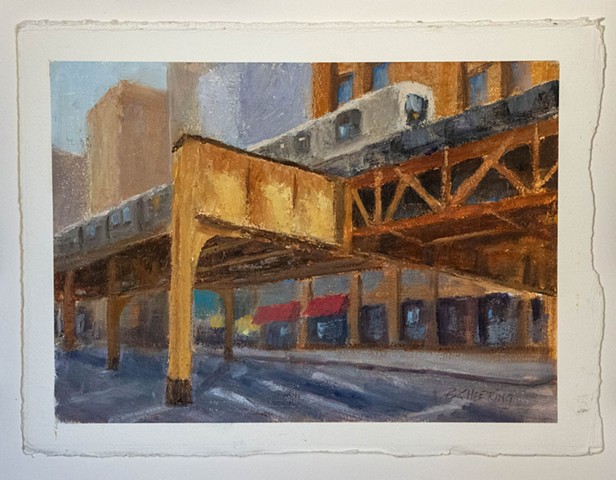 ARTIST STATEMENT
Chicago is home and provides much of my inspiration. "L" tracks, alleys, buses, bridges, commuters, bikes, crowds and buildings are all parts of my urban landscape.
Travel is another source of my inspiration. From Piccadilly Circus to a barn in South Carolina, I want to capture the energy that resonates with the viewer.